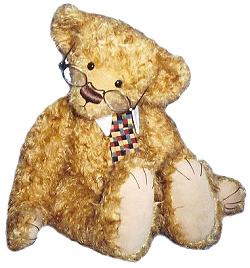 Welcome to Timeless Teddies, collectable artist designed teddy bears by Canadian bear artist Debbie Sigouin!
I hope you will enjoy your visit and that the teddy bears may bring a smile to your day!
I wanted to expand my little "bear" business, so I started attending Teddy Bear Shows. To date I have attended "The Bear Fair" in Calgary in October; "Teddy Bears Christmas Market" in North Vancouver in November; and "The Traveling Teddy Bear Show" in March in White Rock. I also plan to attend "Teddy Bears on Vacation" this coming September in Burnaby. All of my bears are made out of German or English mohair and most are "one of a kind".
P.S. I want to wish you happy Christmas holidays and the new 2016 to be way better and happier for all of you! And speaking of happiness – you can make a great xmas gift by getting one of my teddies for your love mate 😉
I hope you enjoy browsing through my website, and hope my bears will bring a smile to your day!